There are many reasons to visit Iran, here are just a few:
Forget your preconceptions
you will discover the most wonderful sites of Persia
you will meet the most hospitable people in the world
you will visit truly unique architectural sites and relive Persian history
your eyes will marvel at the world's most stunning landscapes
And finally, you will discover that Persia is a whole world in a single country
671 km from Tehran, 308 km from Isfahan
This "desert Town" used to be an oasis-like stopover for camel caravans. Vast irrigation schemes, which draw water from underground springs and the surrounding mountains, have made Yazd into a green and fertile town. The town is famous for its traditional clay architecture and brick wind towers, which use the breezes to provide a kind of air-conditioning system for the houses. The region also offers a number of interesting sites: the mosques from the Islamic period and the Zoroastrian monuments, many of which are still used today, most notably the "fire temples" and the "towers of silence". Every year, Yazd attracts thousands of visitors for various religious festivals besides the Iranian New Year ( Now –Ruz, March, 21st). One of the most important Zoroastrian fire temples on a hill about 52 km outside Yazd attracts thousands of pilgrims in the month of June.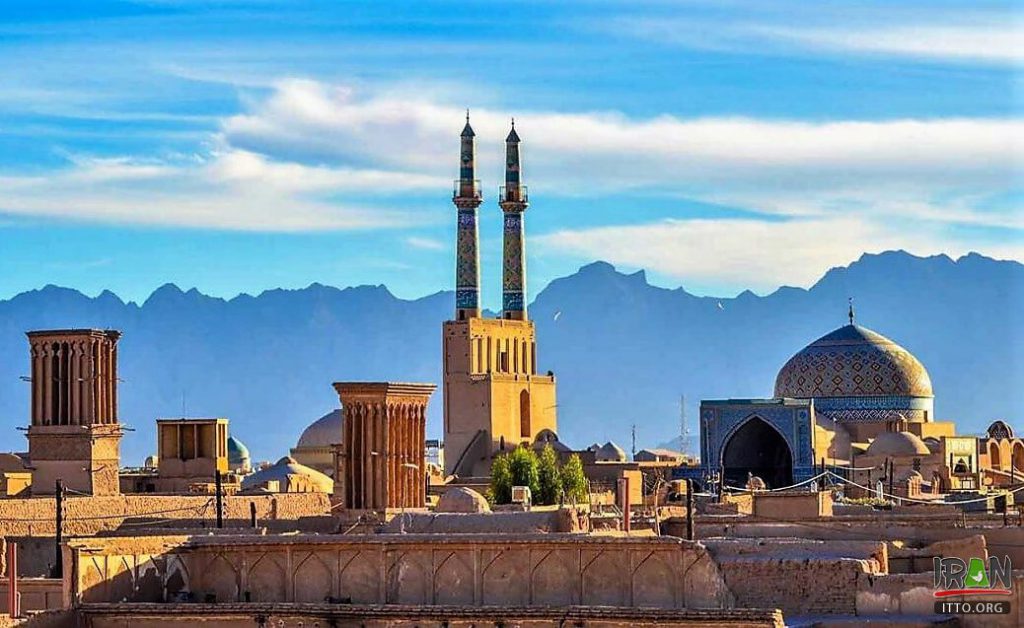 The Friday Mosque
A former Zoroastrian fire-temple, the mosque was built over several centuries, and has been known as the Friday Mosque, or Masjed Dome since 1324. It is decorated with the beautiful mosaics and magnificent Persian tiles typical of mosques in Iran.
Fire temple, Mir Chakh Magh Complex, Bazaar, Tower of silence, etc. are also recommended for sight-seeing in Yazd.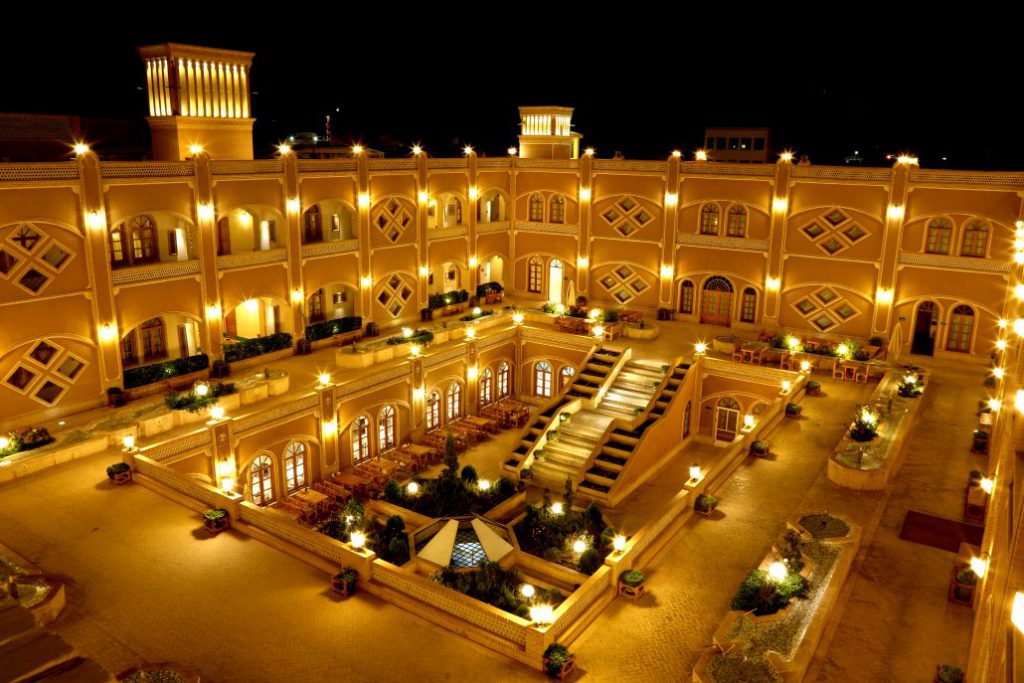 Iran's other provinces merit a visit – at least once!