Most nationalities require a visa to visit Iran. We will make the application in Iran and the visa will be issued by the relevant Iranian Embassies/Consulates.
For the application you should send us your passport details. Upon receipt of your information we shall apply to the Ministry of Foreign Affairs (MFA) to get your visa approval reference number. Your visa application will be processed and if approved an authorization number will be sent to the Iranian embassy you nominated for collection. Our office will then email you the authorization number so that you can then obtain your visa. The authorization number confirms that your visa has been approved by MFA but does not itself constitute the visa. Normal processing time by the MFA is 5-10 days but applications for American and British and Canadians passports may take longer.
Obtaining a visa on arrival at an Iranian Airport
Visas can be issued on arrival at the international airports of Shiraz, Tehran, Mashhad, Isfahan, , Urmieh, , Ahwaz, Boushehr, Kerman, Larestan, Kish, Kerman, Qeshm and Tabriz for about 70 nationalities. Although this procedure is practical, please be advised that there is a risk that a visa may be refused. On arrival in Iran proceed to the Visa Office to make your application. Please note that these airport offices usually take 20-45 minutes to process a visa but if there is a large group, waiting-time may be longer.
Note: for passport holders from the USA / Canada / UK
– Due to the additional security checks required, obtaining an authorization number from the Ministry of Foreign Affairs (MFA) takes longer than for other nationalities.
US/Canada/UK passport holders MUST travel in a group or have pre-booked an individual tour as an approved guide MUST be present for the duration of the trip.
Visas for US, and Canadian nationalities can be obtained from the Iranian Interest Section of the Embassy of Pakistan in Washington, DC.
Fees: In the case of travel organized by 2001 Travel Agency, the cost of the visa service is included in the price of the trip.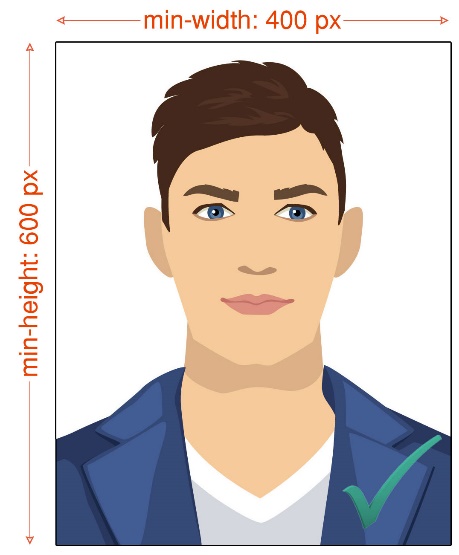 Photo Requirements
Your photo is an essential part of your visa application. To learn more, see the information below on how to provide an appropriate photo. Acceptance of your photo is at the discretion of the R.I.A. embassy or consulate where you are applying.
We recommend that you use a professional visa photography service to ensure that your photo meets all requirements. Remember, photos should not be digitally enhanced or altered to change your appearance in any way.
Taken within the last 6 months to reflect your current appearance.
– Taken in front of a plain white or off-white background
– Taken from the front, directly facing the camera.
– With a neutral facial expression and both eyes open
– Taken in clothing that you normally wear on a daily basis.
Uniforms should not be worn in your photo, with the exception of religious clothing worn daily.
Do not wear a hat or head covering that obscures your hair or hairline, unless it is worn daily for religious purposes. Your face must be fully visible and the head covering must not cast a shadow on your face.
Headphones, wireless hands-free devices or similar items are not allowed in your photo.
Eyeglasses are not allowed in visa photos, except in rare cases where eyeglasses cannot be removed for medical reasons; for example, the applicant has recently undergone eye surgery and eyeglasses are necessary to protect the eyes. A medical statement signed by a medical professional must be provided in these cases. If glasses are accepted for medical reasons:
The frame of the glasses must not cover the eye or eyes.
There must be no glare on the glasses that obscures the eye or eyes.
Digitally scanned photos from driver's licenses or other official documents are not acceptable. In addition, snapshots, magazine photos, poor quality photos from vending machines or cell phones, and full-length photos are not acceptable.
Passport Copy Requirements
The digital image of your passport is a vital part of your visa application. To learn more, review the information below on how to provide a suitable digital image. The acceptance of your passport copy is at the discretion of the Iran Embassy or consulate where you apply.
We recommend you use a professional visa photo service to ensure digital image of your passport meets all the requirements.
Your passport photos must be:
– In color
– In JPEG format
– Equal to or less than 500 KB (kilobytes) in size (files smaller than 10 KB are not accepted).
– Rectangular (height must be greater than width)
– Be 400 (minimum width) x 600 (minimum height) pixels in size, with the candidate's face occupying approximately 70-80% of the photo.
Details required for a visa application
For the visa application we require: Details as below PLUS a clear scanned passport photo page to be e-mailed to us
Personal data (e.g. name, e-mail address, telephone number) will only be processed and transmitted by 2001 Travel Agency in a lawful manner – in particular in order to fulfill contractual obligations, on the basis of overriding legitimate interests or on the basis of the consent of the data subject.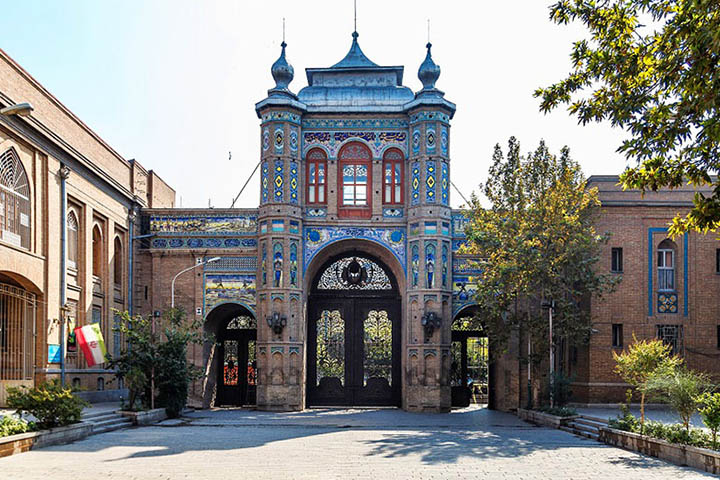 The questions concerning Iran 'Visa?
How many times can I apply for Iranian visa in a year?
According to the Iranian Passport Police Office and Ministry of Foreign Affairs Visa Department, Visa is issued for foreign tourists with NO LIMITATION and they can apply for it as many times as they would like.
Where can I get a visa on arrival in Iran?
According to Iran Ministry of Foreign Affairs, tourist visas are issued for one-month stay with 15-day extendibility in Passport & Visa Offices at the airports in Tehran (IKA), Mashhad (MHD), Shiraz (SYZ), Tabriz (TBZ), Urmieh, Isfahan (IFN), Ahwaz, Boushehr, Kerman, Larestan, Kish (KIH) and Qeshm.
What types of visas are attainable through 2001 Tour and Travel Agency?
2001 Tour and Travel Agency, delivers visa services including Iran tourist visa (Type B) and occasionally Iran business visa (Type A).
Is there a problem for US citizens to travel to Iran?
No problem at all! The only difference between American, British and Canadian citizens and other nationalities is that they should apply for their visa 3 months in advance before they enter Iran.
Can I enter to USA, if I have Iran visa Stamp on my passport?
The Iranian Stamp will be apart on a piece on paper separately in order to facilities tourist to enter US after visiting Iran
How long can I stay in Iran if I get my visa on arrival?
You can stay in Iran FOR UP TO 30 DAYS, any time during your Iran Visa validity. And except for Canadian, UK and USA citizens, you can extend your stay for 15 more days by applying to Iran Ministry of Foreign Affairs agencies.
Regarding the validity, according to the Ministry of Foreign Affairs, Iran visas issued in passport & visa offices are valid for 60 days and the ones issued at the Iranian airports are valid for 90 days.
Can I extend my visa when I am in Iran?
Yes, all tourists except for Canadian, UK and USA citizens, can easily extend their Iran Visa for 15 more days at the Passport Police Offices in Iran.
Can I go to Iran, if I have been to Israel before?
Yes, basically if there is a year interval between your last visits to Israel, you are eligible to get an Iran visa.